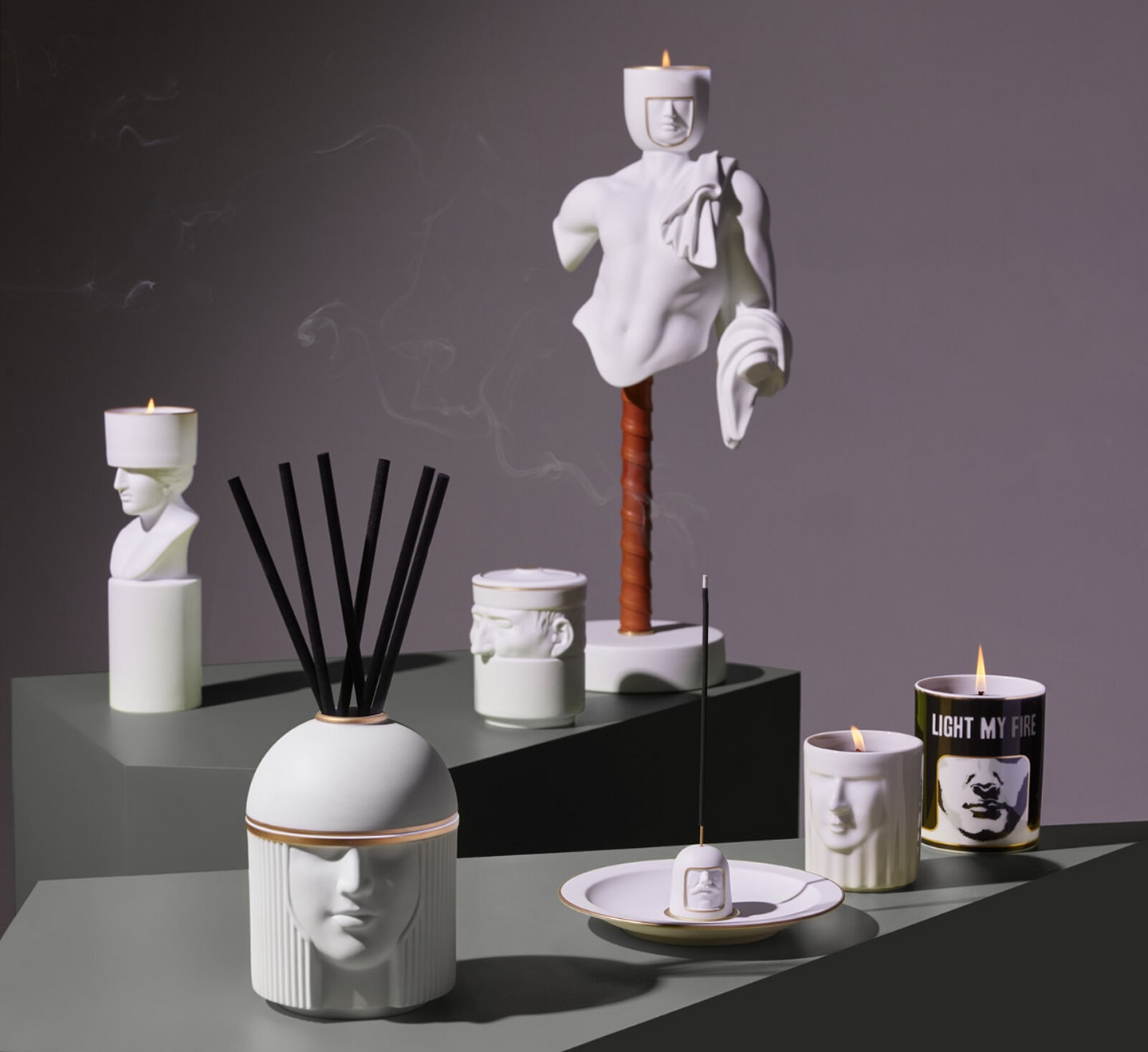 A SURPRISING ATTITUDE OF BRAVERY
Inspired by the Black Stone talisman bestowed upon Catherine de' Medici by the court astrologer, this perfume recalls the spices used by alchemists of the time. It is the fragrance of discovery, one that keeps the fire alive in all of us.
Scent Family: ORIENTAL
Top notes: NUTMEG, CLOVES, CINNAMON
Middle notes: PATCHOULI
Base notes: AMBER, MUSK

Pure White is the color that deftly balances the rich oriental fragrance in which various spicy notes are sweetly blended with the elegance of our porcelain.
BLACK STONE FRAGRANCE / FILTERS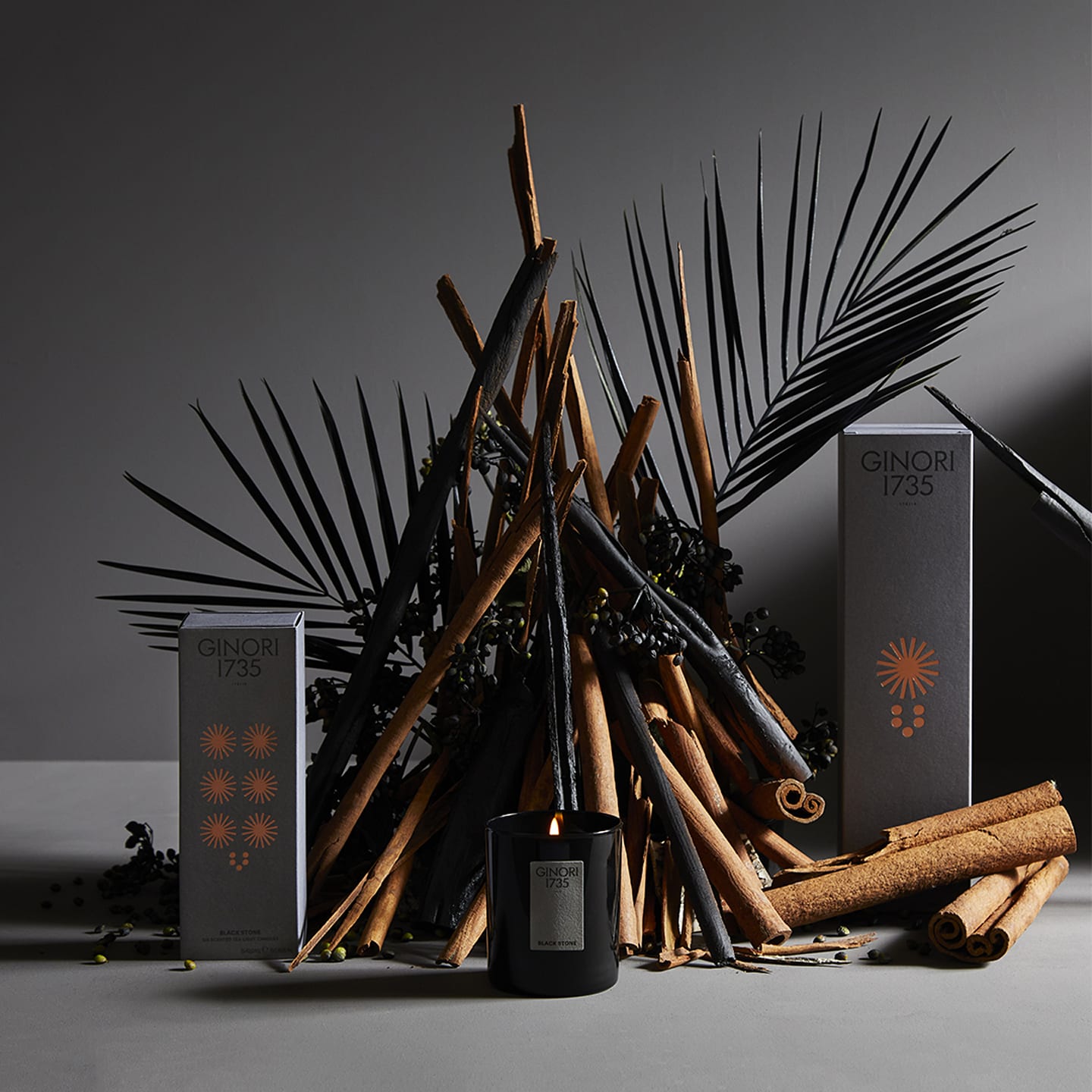 ENTIRE LCDC HOME FRAGRANCE COLLECTION
LCDC home fragrances have been created by Jean Niel, the eminent French perfume company founded in 1779 in Grasse. A symbolic sensory journey captured in five distinct home fragrances, scents that connect Florence and Paris in pursuit of a modern Renaissance, both aesthetic and olfactive. Each essence is designed to be unique and timeless, with the power to evoke emotions, render sensations and waft throughout the space in a natural and lingering way. Orange Renaissance, Black Stone, Purple Hill, Amber Lagoon and Musk Road fill the air in perfect harmony with the environment, and even more so with the person who chooses them, in a delicate, intimate and subtle way.