Discover the collections of Luca Nichetto
With a degree in Industrial Design in hand, Luca Nichetto began his career as a professional designer with Salviati, leader in the production of mosaics and Murano glass objects. In the meantime, he collaborated with Foscarini, not only as a lamp designer but also as a consultant for the research of new materials with which to develop products. A few years later, in 2006, Nichetto founded his own studio for industrial design, product design and design consultancy in Venice: Nichetto & Partners. From the start he's collaborated with different brands and organizations and soon his influence reached beyond Italian borders. Requests for international collaborations increased, and, in 2011, Nichetto opened a second studio in Stockholm. Over the years, he has received numerous awards, among them the Grand Design Award, the Good Design Award from the Chicago Atheneum Museum of Architecture, the IF Product Design Award and the Elle Decoration International Design Awards for Young Designer Talent.
In his two-year collaboration with us, Luca Nichetto created the characters for LCDC, La Compagnia di Caterina: Ginori 1735's first home fragrance collection. For the first time, in fact, our fine porcelain is being used to contain the flame of refined scented candles, to burn incense and perfumed essences. LCDC pays homage to Catherine de' Medici, bringing a touch of the Renaissance to everyday life. Luca Nichetto Ginori 1735 does so by creating a perfect synthesis between the atmosphere of the time and the artisan tradition of Ginori. The protagonists of the collection are the statuesque and mysterious faces of the figures in Catherine's court. Behind each of those faces, study, research and dedication are hidden. Nichetto was inspired, in fact, by the masks of the lucha libre - the Mexican "free fights" of the nineteen thirties - as well as the iconic and extraordinary illustrations of Jean-Paul Goude and by graffiti. Each face is that of a memberof the entourage who, expertly molded in porcelain by our artisans, takes the form of a scented candle, a designer reed diffuser, an incense burner or a candleholder. Available in different fragrances, colors and sizes.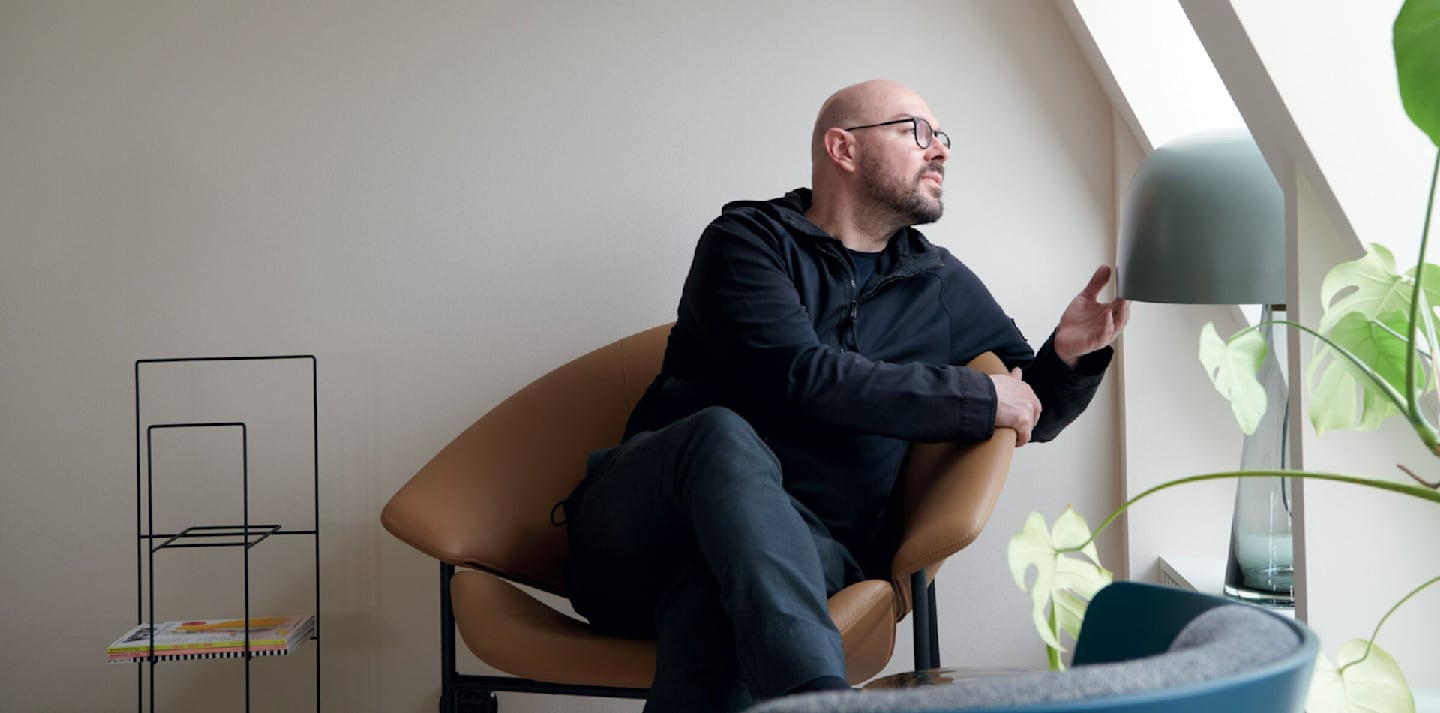 "LCDC is a tribute to the characters we imagine would have formed the court of Caterina De' Medici - they are astounding, disruptive and unconventional elements, but also offer a utopian vision of the present, in which everyone is on fire for an ideal."  Luca Nichetto
ABOUT LUCA NICHETTO
Luca Nichetto was born in Venice in 1976, where his artistic talent found inspiration in the famous glass industry of Murano, in which members of his family were involved. His career effectively began while he was at school, when he would spend the holidays selling his designs to the local factories. He went on to study at the State Art School in Venice and graduated in 1998 with a degree in Industrial Design from the Istituto Universitario di Architettura di Venezia (IUAV University of Venice). The following year, he joined the prestigious Murano glass manufacturer Salviati, before going on to become a product designer and consultant for the lighting company Foscarini. In 2006, he founded his own studio in Venice, Nichetto Studio. In 2011, he moved to Stockholm in Sweden, to open a second studio, combining his own Italian style with the Swedish spirit of modernity and sustainability. During his career, Nichetto has worked as an art director for many international design brands and has developed expert knowledge of the design industry. He has taught and led workshops at a range of universities, including working as a design professor at the IUAV, and has been on the panel for various international design competitions. Nichetto's work has been exhibited worldwide in prestigious exhibitions and been on show around the globe in retrospective exhibitions in cities such as London, New York and Beijing. He has won several international awards for his highly sophisticated and innovative design work, ranging from products, furniture and accessories, to architecture, exhibition design and branding.