Discover the collections by Luke Edward Hall
As a child, and already an insatiable art lover, he was often busy drawing, cutting and gluing. Today Luke Edward Hall is anartist, a designer and a journalist.
In 2012 he obtained a degree in Men's Fashion from Central Saint Martins of London and, after a two-year internship with an architect and interior designer, Luke struck out on his own and founded his studio in 2015.
He is a volcano of creativity: his projects range from fashion to interior design, from ceramics to murals to illustrations. He collaborates meanwhile with such companies and institutions as Burberry, Lanvin and Christie's.
Through his drawings, Luke strives to evoke a magical place, inspired in part by his personal experiences – he loves Italy, for example, the people, the food, the culture – and in part by his love for the past – an ancient past, mythological, an age of elegance where there were no computers or highways. But though it is a place of imagination, brightly colored and playful, it is never nostalgic, but rather a place where it's fun to let yourself get carried away.
As an artist, Luke exhibits his works in London. As a journalist, he collaborates with various international magazines, including Cabana, House & Garden, and Pleasure Garden, and, since 2019, he has been a columnist for the Financial Times.
For Ginori 1735 Luke Edward Hall designed the decorations for all of the porcelain in the Profumi Luchino and Il viaggio di Nettuno collections.
LUKE EDWARD HALL / FILTERS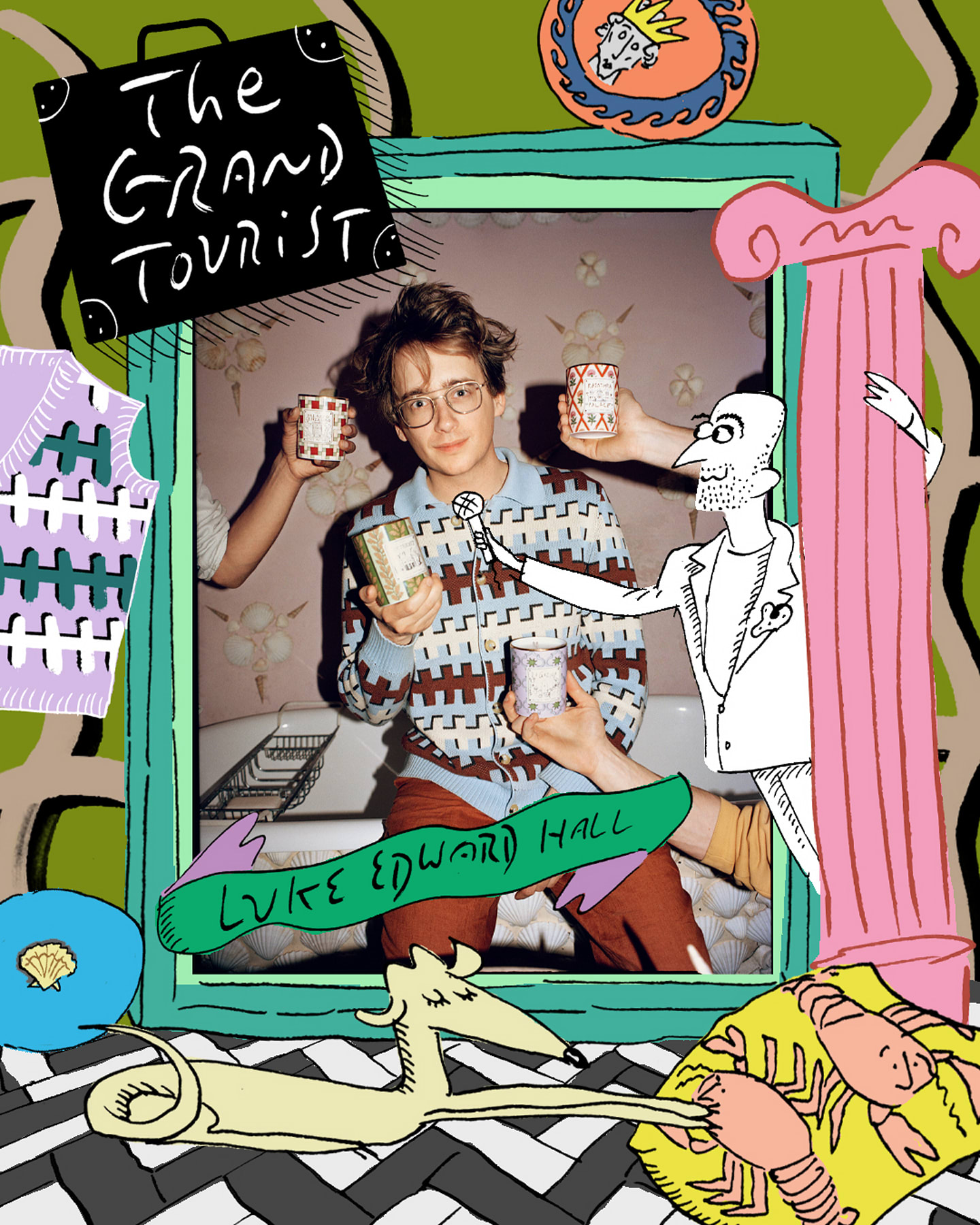 Luke Edward Hall: The Sweet Smell of Creative Success
Listen now the new episode of The Grand Tourist with Dan Rubinstein and Luke Edward Hall.
British illustrator, designer, and tastemaker Luke Edward Hall has applied his unique sense of style to everything from cardigans and interiors to ad campaigns and, his latest, home fragrances. On this episode, Dan speaks with the young visionary about his early days studying fashion, his life in the English countryside, his new fashion brand, and what makes the Instagram star truly happy.