COMPLIMENTARY SHIPPING THROUGHOUT DECEMBER
Porcelain crafted in Manifattura Ginori – Italy
FOX THICKET FOLLY FRAGRANCE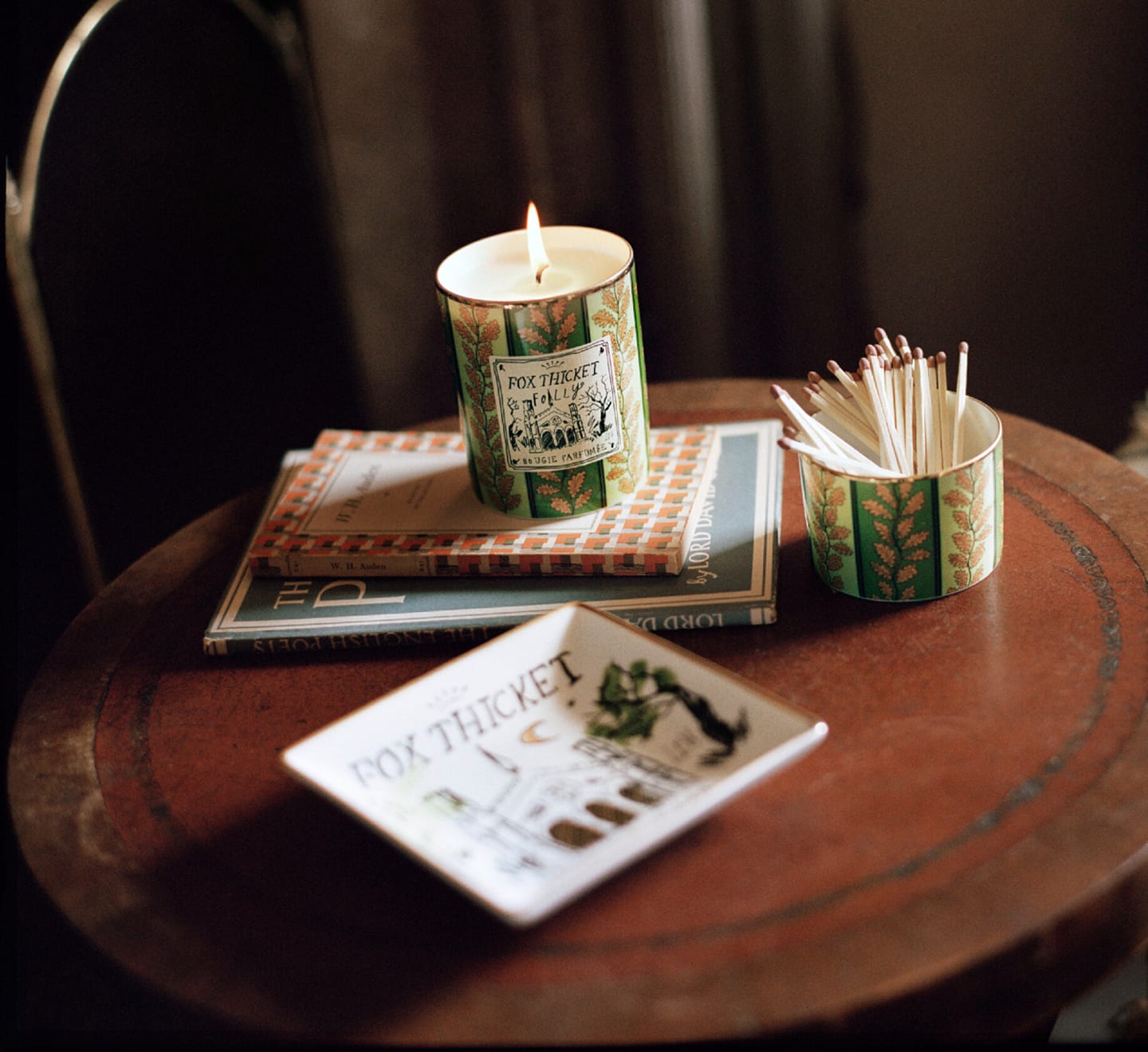 It is autumn. At the heart of a wood engulfed in mist stands the silhouette of a fantastic Gothic building, a "caprice": it is Fox Thicket Folly. Inside, a large deserted room is illumined by the warm glow of the candles and the fire crackling in the hearth. There are piles and piles of books all around. Meanwhile, in the garden behind the house, the gardener has lit a bonfire. In this ancient woodland, something will happen tonight.
Fox Thicket Folly is one of five home fragrances from the Profumi Luchino collection, featuring artwork designed by artist Luke Edward Hall. It includes porcelain scented candles in two different sizes and a designer candle holder adorned with gold. The souvenir that the brilliant artist found in a mysterious Gothic building in the heart of a forest swathed in fog.

Scent Family: WOOD, SMOKE
Top Note: SAFFRON, BLACK TEA
Heart Note: TOBACCO ABSOLUTE, CYPRIOL
Base Note: BIRCH TAR, VIRGINIA CEDARWOOD , OAK WOOD, PATCHOULI 
FOX THICKET FOLLY FRAGRANCE / FILTERS
DISCOVER OTHER PRODUCTS INSPIRED BY THE FRAGRANCE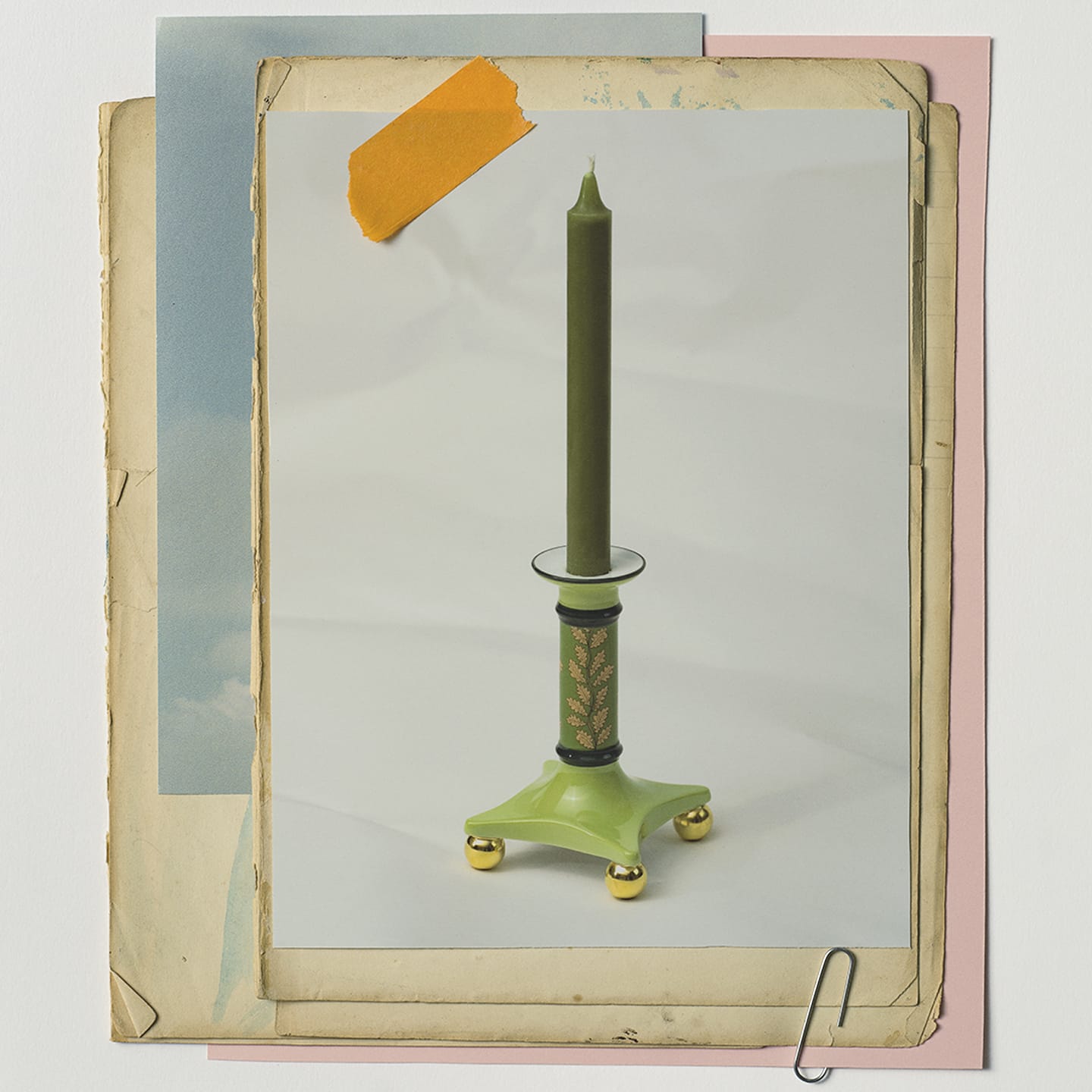 Fox Thicket Folly Designer Candle Holder
In a gothic palace in the Cotswolds, one can only read by candlelight. And there it was, atop a pile of old books, the candleholder decorated with oak leaves. It was there that it was last seen.
It was said that a strange Gothic building from the past could be found in those woods, still intact, and that inside were countless ancient tomes, waiting to be read by the light of candles that gave off a dark, woody fragrance. No one had ever been able to find it. The fog was always so thick, the precise location of the building was vague, as indeed were the rumors that continued to feed the legend of it.