Porcelain crafted in Manifattura Ginori – Italy
DOMUS
For us, porcelain is not just a material, it's an attitude: it is the desire and pleasure of bringing Ginori 1735 into your everyday life, by offering you new opportunities for beauty. However, we wanted to present you with new stories in a creative and innovative way. So, from the minds, hearts and hands of those who have embraced this truth about porcelain, Ginori Domus was born.
RUBELLI
Ginori 1735 and Rubelli have created four original fabrics for the Domus collection: Sagitta, Ondori, Saia and Oriente Italiano. It is the important history of the two brands that prompted the decision to combine typically Ginori 1735 decorations with yarns which are so loved by Rubelli. This collaboration has brought four exclusive jacquard fabrics with fascinating and dynamic patterns, authentically representing Italian style and quality.
BAROVIER & TOSO
Ginori 1735 has chosen the history and high quality of Barovier & Toso to create the lamps of the Domus collection. We have combined porcelain and Murano glass, a technically complex and difficult process, to create lamps with a unique, sophisticated design. The best of Italian craftsmanship is encapsulated in the Conterie, Sideris and Trinitas lamps, creating essential, iconic and strikingly contemporary shapes.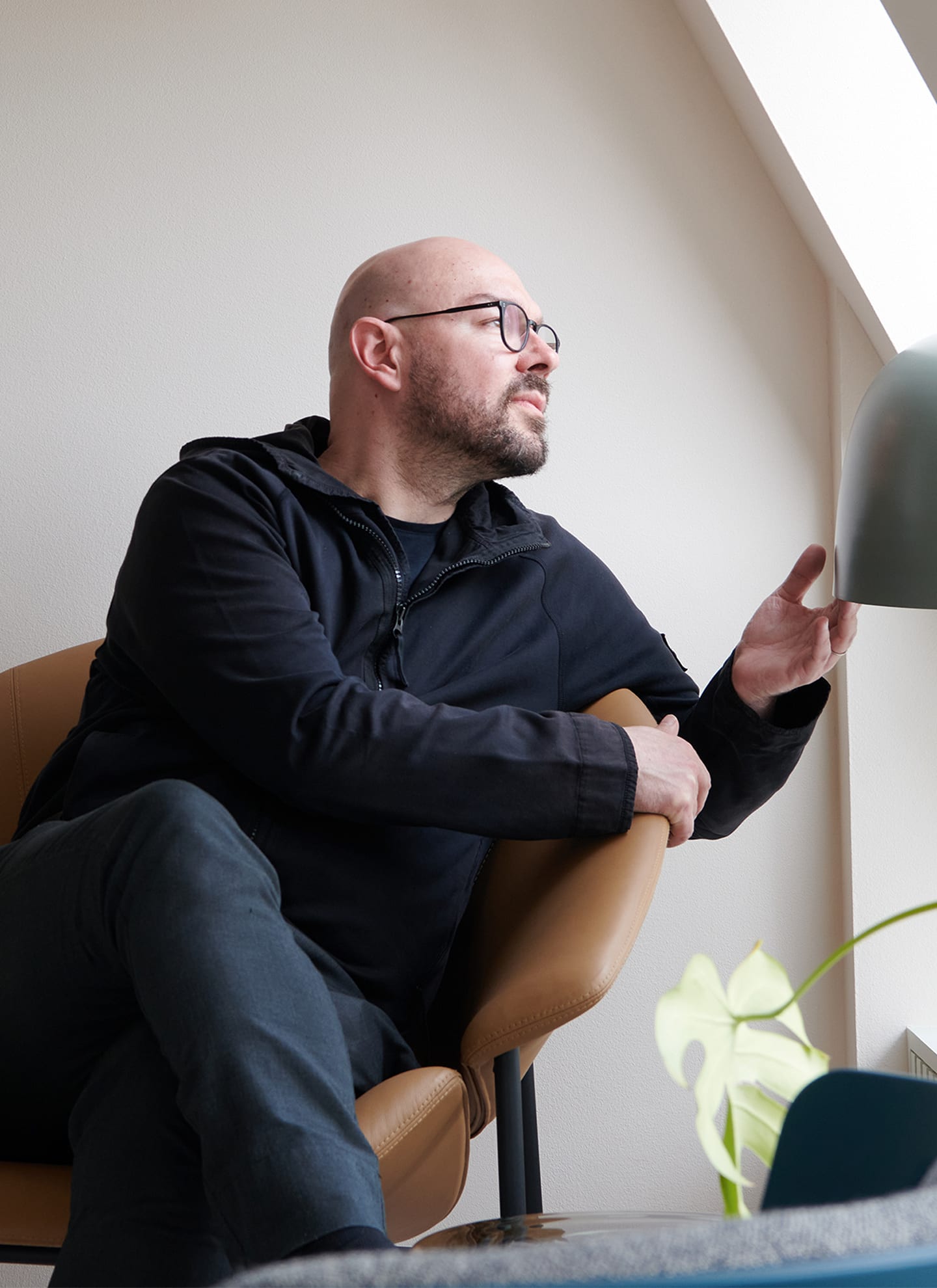 LUCA NICHETTO
Luca Nichetto was born in Venice in 1976, where his artistic talent found inspiration in the famous glass industry of Murano. His career effectively began while he was at school, when he would spend the holidays selling his designs to the local factories. In 2006, he founded his own studio in Venice. In 2011, he moved to Stockholm in Sweden, to open a second studio, combining his own Italian style with the Swedish spirit of modernity and sustainability. During Milan Design Week 2023Ginori Domus comes to life, the first home collection in collaboration with Luca Nichetto.
FURNITURE
The mere act of creation, the perseverance in research, and the artistic sensitivity of each gesture are at the very heart of Italian artisanal culture and Ginori. For us, the true essence of each work is in the skill, the experience and the attention given to the movement of our hands, where technique and beauty are the allure that bring life to the creation of unique objects.