COMPLIMENTARY SHIPPING THROUGHOUT DECEMBER
Porcelain crafted in Manifattura Ginori – Italy
RAJATHRA PALACE FRAGRANCE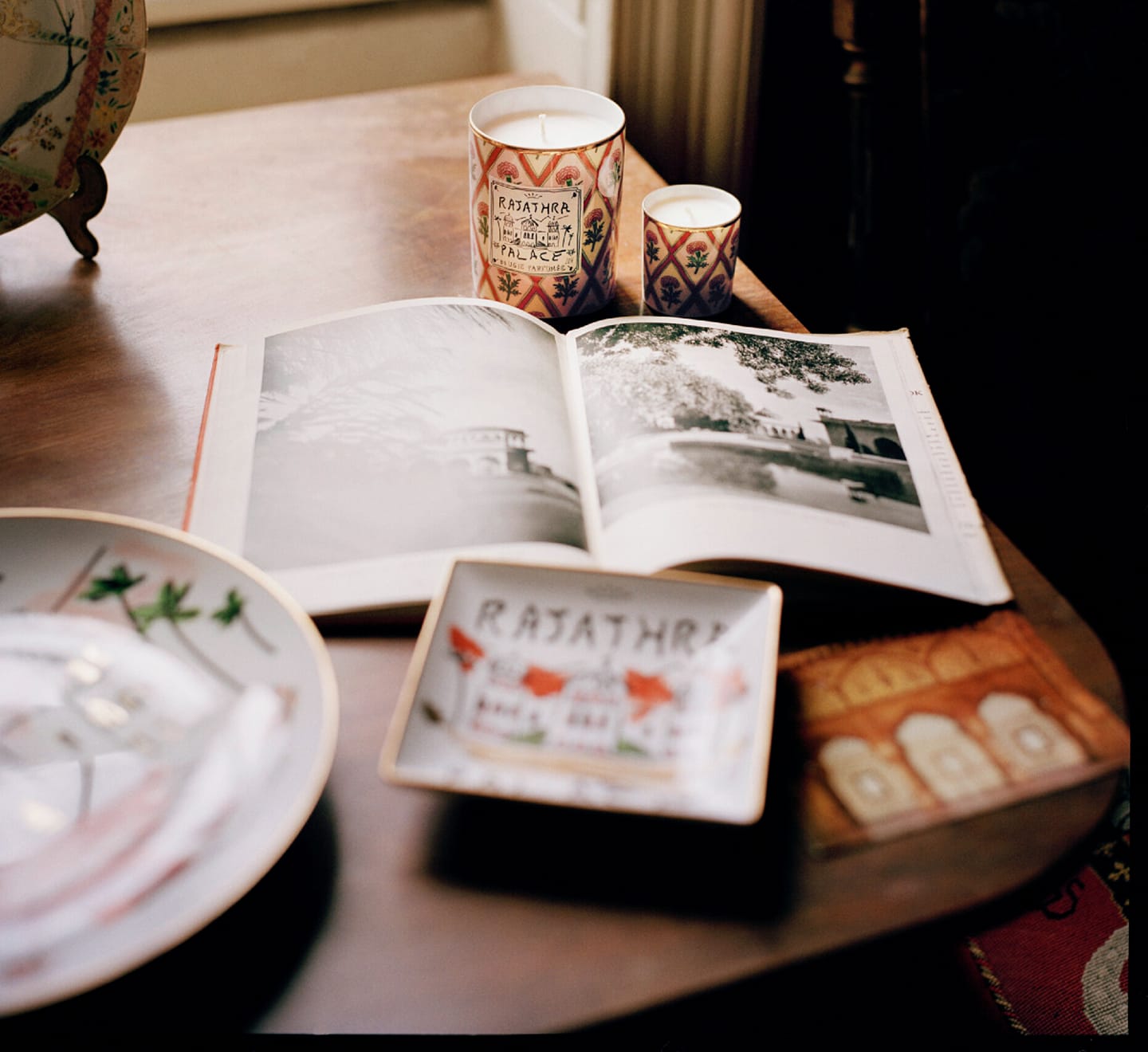 When the Maharaja left for Monaco in 1948, the crumbling palace was shut up, but each day its marble halls are swept and its legendary rose gardens are watered and tended. High on the ramparts a guard keeps watch on the winding entrance drive, hoping to see dust rising from an approaching cavalcade.
Rajathra Palace is one of five home fragrances from the Profumi Luchino collection, the scent of one of the marvelous places imagined by Luke Edward Hall to adorn this magical collection. We have brought his journey to life with two scented porcelain candles in different sizes and another designer candle, one shaped like an amphora, a souvenir from an Indian palace where one may still await the return of the Maharaja.

Scent family: FLORAL, SPICE
Top Notes: CARDAMOM, CORIANDER SEEDS 
Heart Notes: ROSE, CLOVE, CINNAMON BARK 
Base Notes: SANDALWOOD, STORAX, PATCHOULI 
RAJATHRA PALACE FRAGRANCE / FILTERS
Dimensions
Ø max. 2.05 inch
↥ 2.20 inch
Dimensions
Ø max. 3.23 inch
↥ 3.94 inch
Dimensions
Ø max. 4.65 inch
↥ 4.53 inch
Dimensions
Ø max. 5.00 inch
↥ 9.45 inch
DISCOVER OTHER PRODUCTS INSPIRED BY THE FRAGRANCE
Dimensions
Ø max. 3.23 inch
↥ 2.48 inch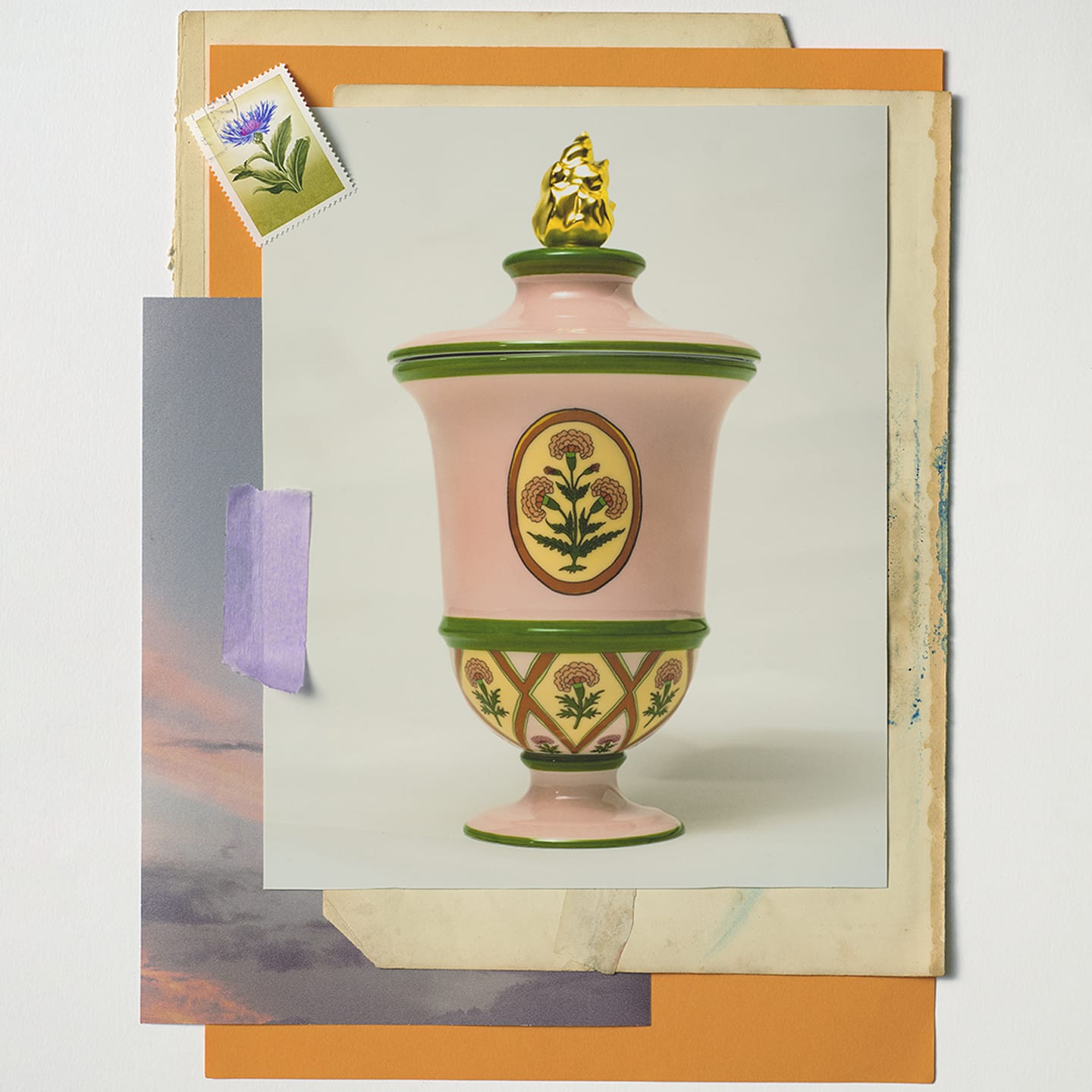 Designer scented candle in the shape of an Anfora
An obstinate collector, the Maharajah can no longer remember where it was that he bought this lidded vase. In Italy, perhaps? It was surely crafted by an artisan, and, looking at it closely, it would seem it has an Italian-Indian touch.
He had been an avid traveler since his youth. What fascinated him most were the stories that were told by the objects he found. It's why he never returned home to the palace with his baggage lacking an anecdote, an adventure or an event that had marked him during his sojourn. Over the years, his mansion had become a rich treasure trove of living recollections anchored in his memory by the many souvenirs he had accumulated. Unique memories, recounted by splendid objects of all kinds. His favorite was a candle scented with a spicy fragrance and contained in a vase.