COMPLIMENTARY SHIPPING OVER 11000¥
Porcelain crafted in Manifattura Ginori – Italy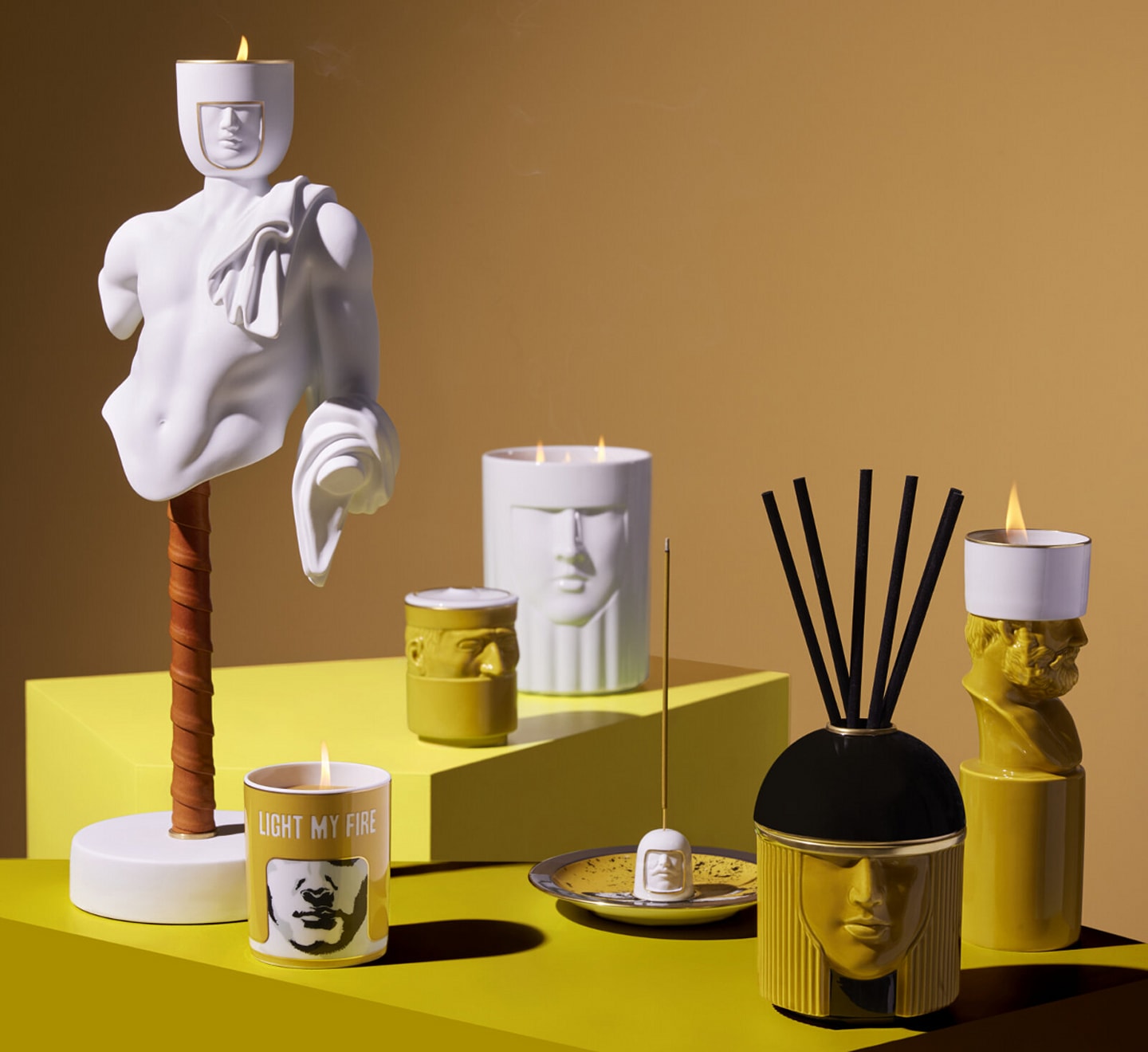 AN ELUSIVE STATE OF GRACE AND SERENITY

Amber Lagoon is the essence of a walk through a time forgotten. The citrus of grapefruit blossom mingles with the sweetness of fig leaves amid gardens and fountains where the purity of fantasy dwells. A light breeze caresses the reflections of a palace as it is mirrored in the Venetian lagoon, while notes of lavender, musk and vetiver beckon toward an idyll of happiness. It is the precise moment when infinite possibilities are before us.

Scent family: FRESH AROMATIC
Top notes: BERGAMOT, GRAPEFRUIT, FIG LEAVES, GALBANUM
Middle notes: AQUATIC SCENTS, GERANIUM, LAVENDER, CYPRESS
Base notes: WILD MUSK, THYME, VETIVER

For each character that in its own way tells the story of the Amber Lagoon fragrance, we have chosen a color that brings together the elements of the olfactory notes in harmony with the luster of the porcelain. We were inspired by a warm shade of golden yellow, reminiscent of the colors of spices and citrus fruits, and we call it Saffron.
AMBER LAGOON FRAGRANCE / FILTERS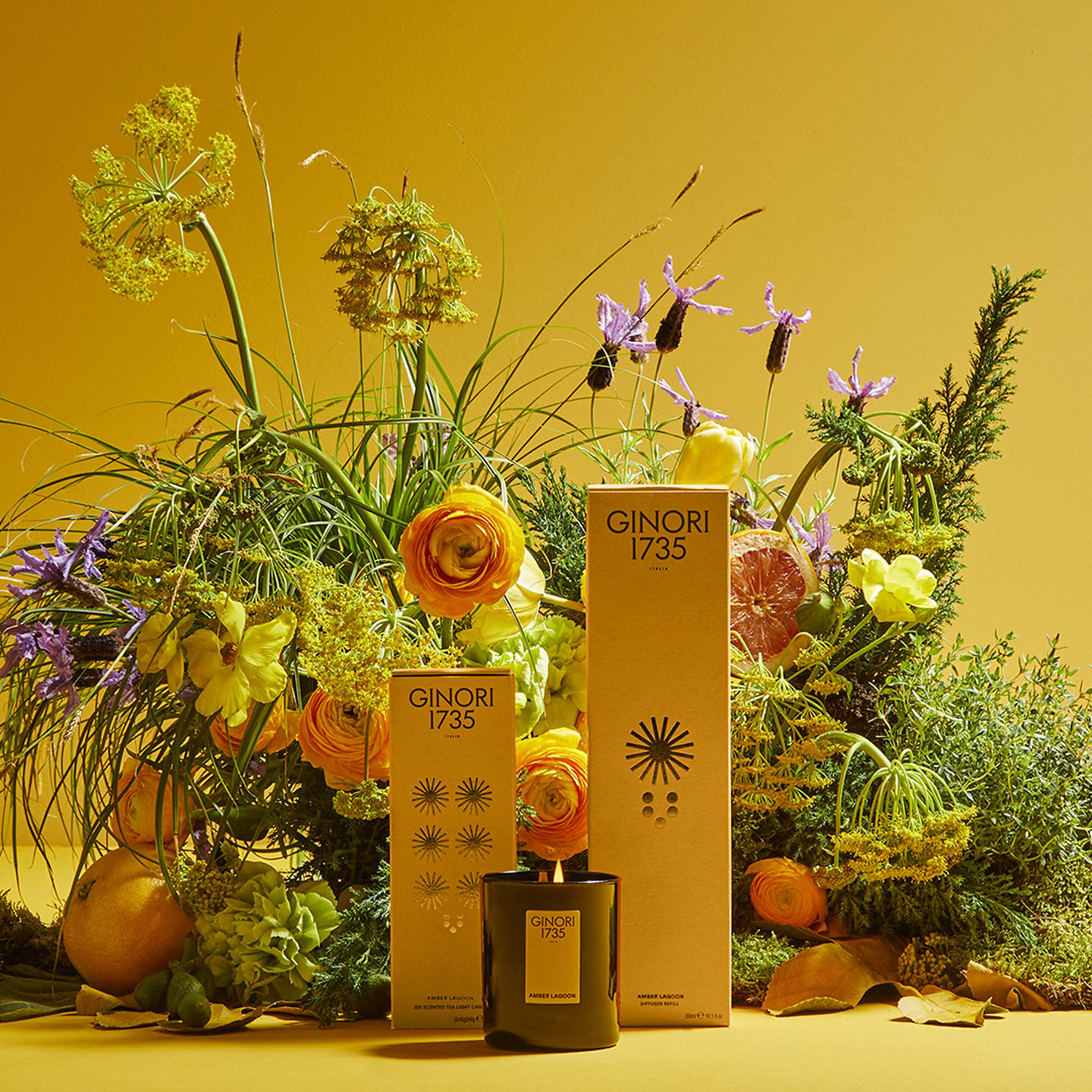 ENTIRE LCDC HOME FRAGRANCE COLLECTION
The new Renaissance by Ginori 1735 arrives by way of Grasse, France, where Jean Niel was founded in 1779. It is this highly celebrated French perfume company that has created the five home fragrances that comprise the La Compagnia di Caterina home fragrance collection, retracing Catherine de' Medici's journey from Florence to Paris.
These essences, however, do not merely follow in her footsteps: they evoke sensations, emotions and passions. Each essence, in fact, has been blended to be unique and to resonate, as it delicately suffuses the environment, with the one who has chosen it. Orange Renaissance, Black Stone, Purple Hill, Amber Lagoon or Musk Road.