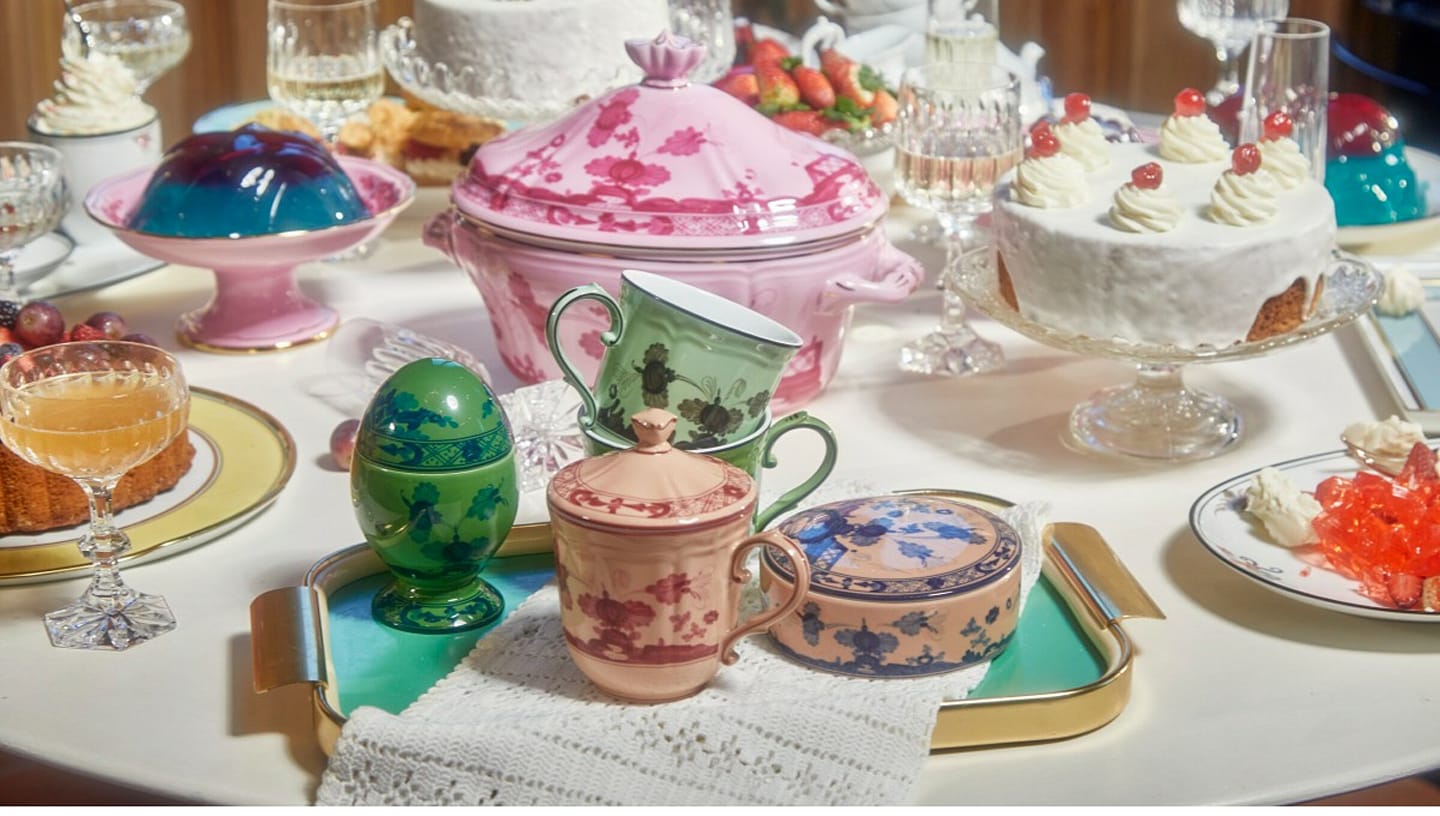 Bring Italian style to the table with our porcelain accessories
A stylish serving set is about more than just the dishes. That's why we want to show you this selection of serving items chosen from our most iconic collections. Below, you will discover colorful Oriente Italiano porcelain trays, elegant Labirinto serving bowls, beautiful hors-d'œuvre dishes from Catene, and so much more to enrich your table in an elegant and sophisticated way. After all, meals must be brought to the table in order for them to be plated. Why not bring them with an extra dash of beauty?
If you are interested in particular collections, or if you would like to match a serving item to its respective collection, you can take a tour of our tableware section and marvel at the delicate finery our artisans have crafted with their own hands.