COMPLIMENTARY SHIPPING THROUGHOUT DECEMBER
Porcelain crafted in Manifattura Ginori – Italy
Shop now to get your gifts in time for the Holidays: discover our Gift Selection
RAIN ROCK CREEK FRAGRANCE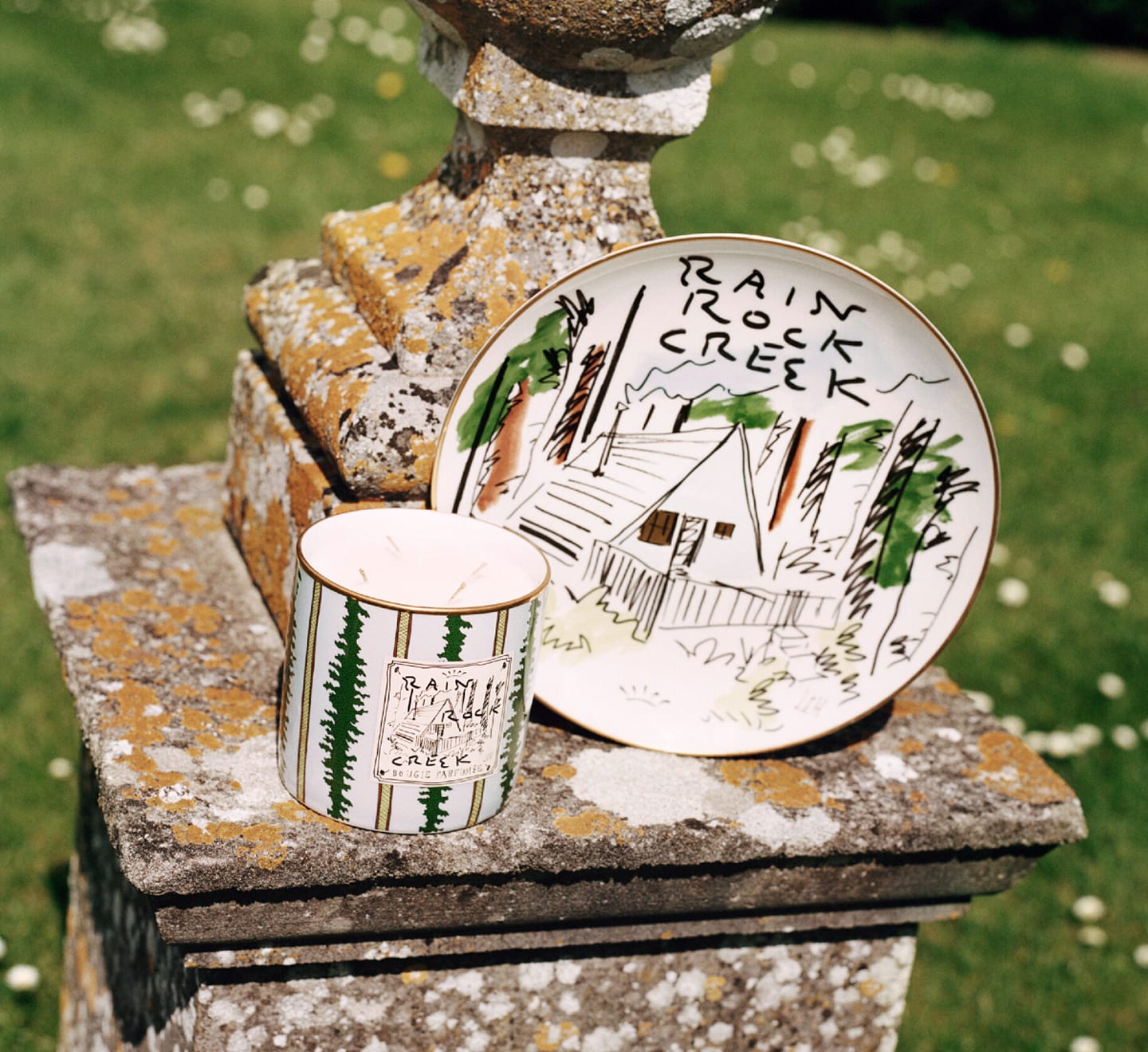 The spooling ribbon of the open road, dirty-blond hair ruffled by the wind. Deep, Pacific blue. In the canyon, dry leaves crackle underfoot. Salt spray and cedar woods. A shaft of dawn sunlight creeps across the cabin floor; through the trees, the distant crash of breakers on the shore.
Rain Rock Creek is one of five home fragrances from the Profumi Luchino collection, conceived of and featuring artwork by the brilliant designer Luke Edward Hall. As with the other fragrances in the collection, we have brought to life the ambiance evoked by the artist with porcelain candles in two different sizes. In addition to these, the Rain Rock Creek line includes a lidded porcelain box embellished with a knob in the shape of a pinecone.
Scent family: FOUGERE
Top Notes: CYPRESS, SEA SALT ACCORD, CORIANDER SEED 
Heart Notes: WHITE THYME, CINNAMON BARK, ABSINTHE 
Base Notes: CEDARWOOD, FIR BALSAM, TREE MUSK 
RAIN ROCK CREEK FRAGRANCE / FILTERS
DISCOVER OTHER PRODUCTS INSPIRED BY THE FRAGRANCE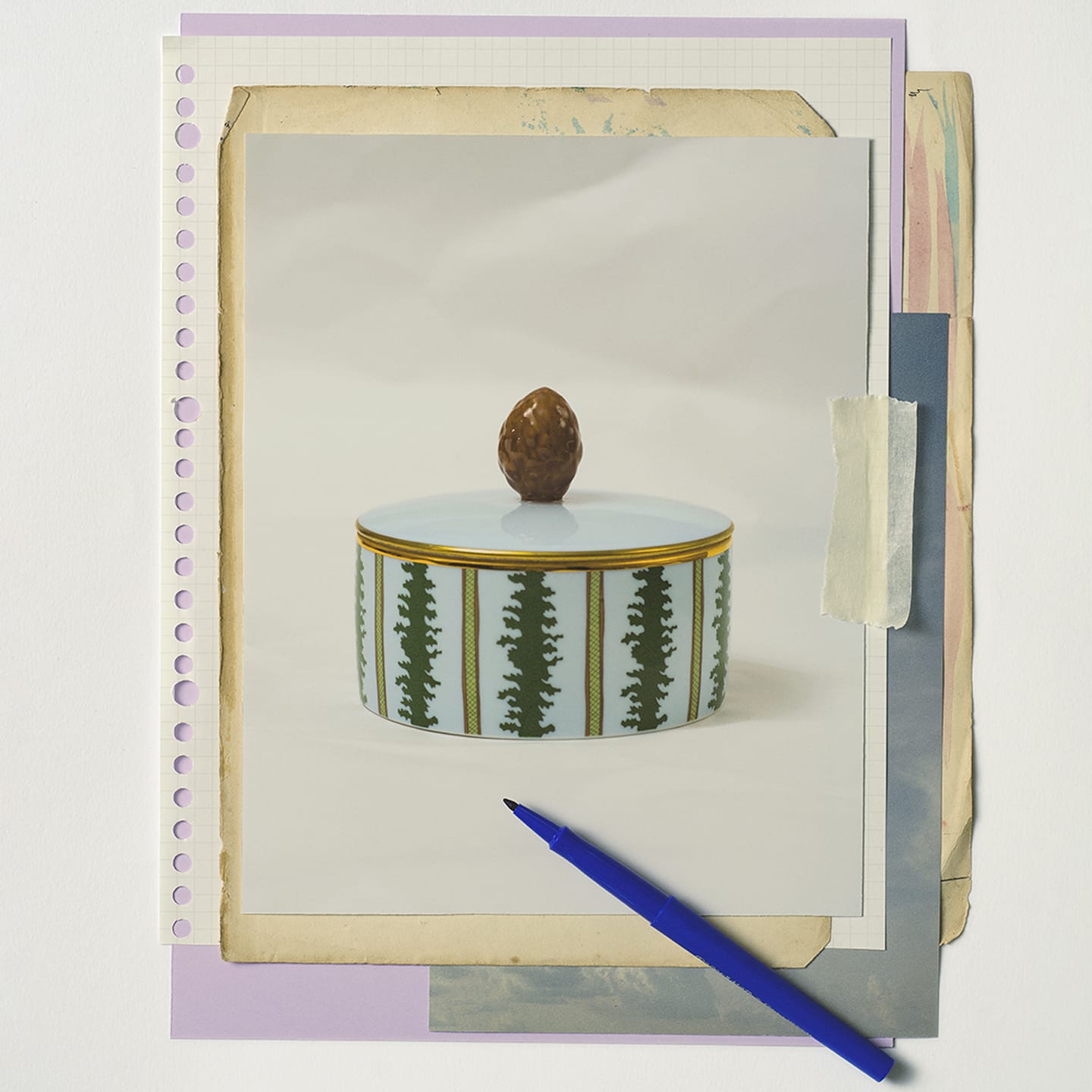 Trinket Porcelain Box Rain Rock Creek
Amid the Californian clutter of the cabin surrounded by pine trees, among the various objects, there is one that stands out. A porcelain box, with a gold-rimmed lid and a knob in the shape of a pinecone. Who knows what it might have contained?
He found the house during one of his walks in the woods. It was situated in a small clearing surrounded by trees. The earth around it was strewn with brightly coloured dry leaves, ready to crunch under his every step. The air smelled faintly of thyme. That calm and peaceful environment had aroused a certain curiosity in him. He crossed the clearing and entered.