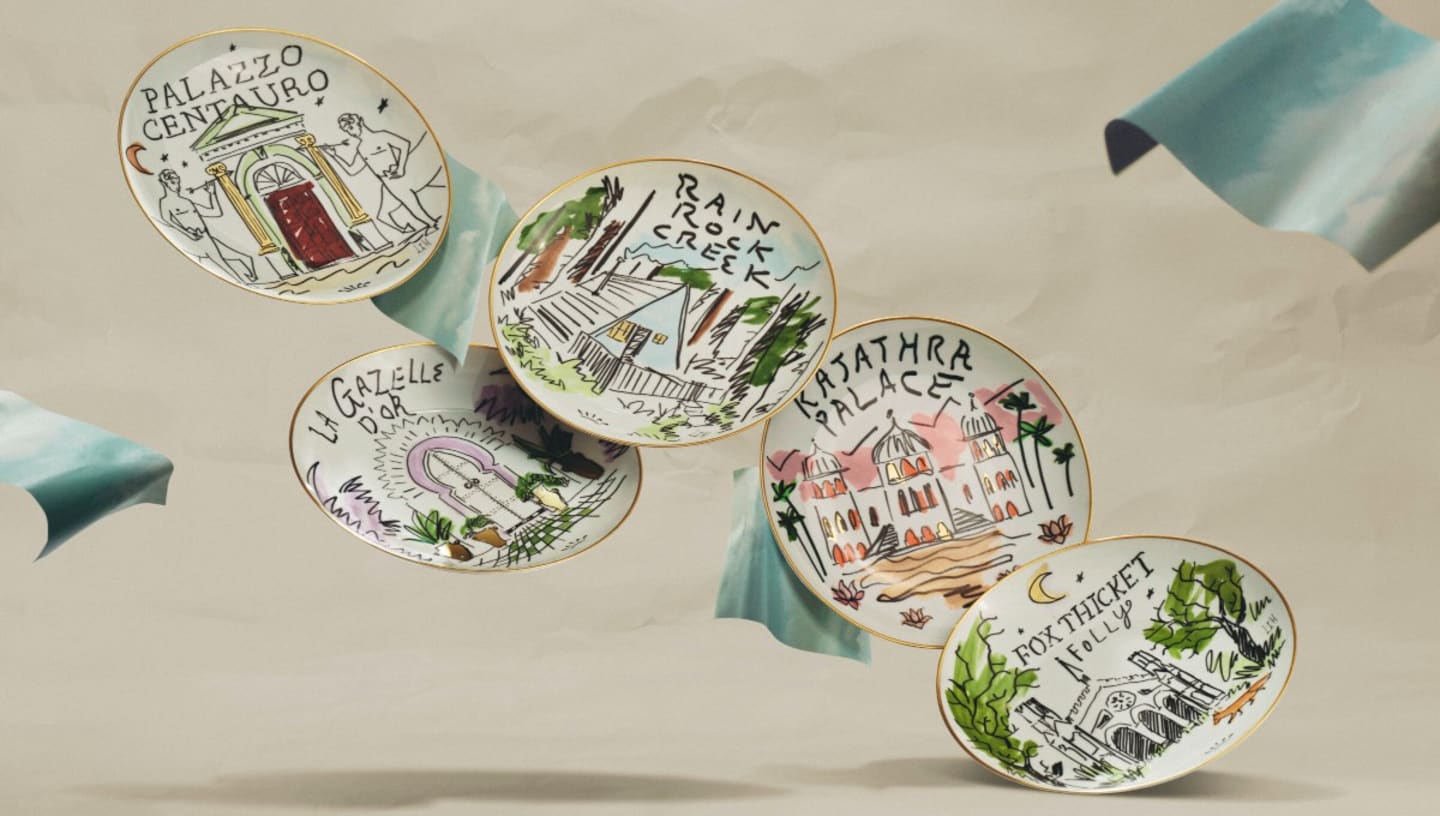 Home Fragrance Collection - Luke Edward Hall
A marvelous adventure begins...
Profumi Luchino is the new Home Fragrance Collection from Ginori 1735, created in collaboration with English artist and designer, Luke Edward Hall: five Ginori 1735 candle fragrances designed to embrace you and lead you on a journey - imaginary, yet so vivid - through the the places most beloved by the artist. The Cotswolds, Marrakech, Rajasthan, Big Sur and Venice. Visiting each of these places, Luke allowed himself to be swept away and enchanted by the scents, and toying with olfactory memory, he found inspiration for the fragrances in the collection. From this playfulness that mixes reality and fantasy emerge the designs of imaginary buildings that adorn the scented candles in porcelain as well as the other pieces from the collection: a change tray, a plate, a lidded keepsake box and Luchino's five Souvenirs.
PROFUMI LUCHINO / FILTERS