COMPLIMENTARY SHIPPING THROUGHOUT DECEMBER
Porcelain crafted in Manifattura Ginori - Italy
PALAZZO CENTAURO FRAGRANCE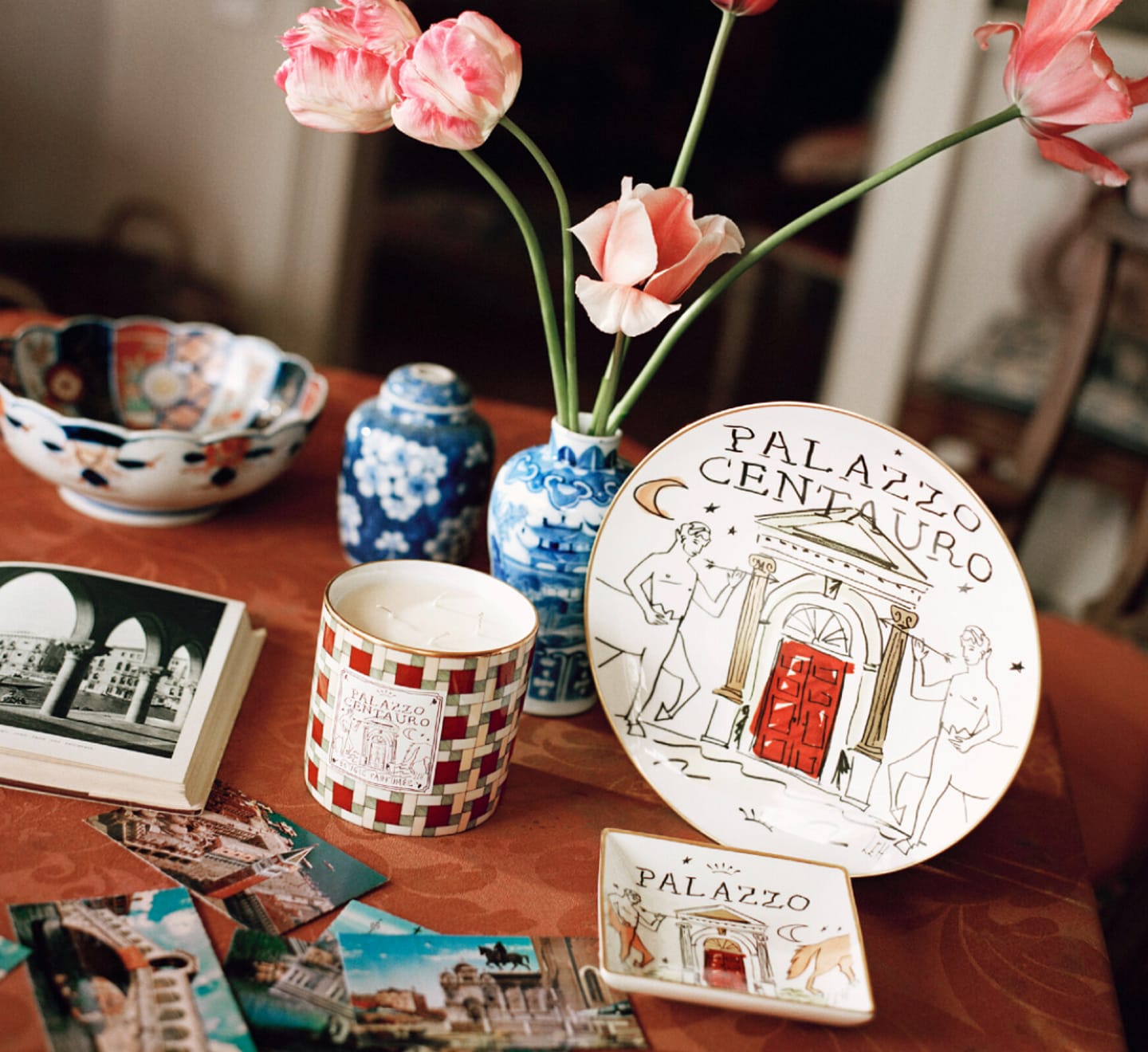 Faded velvet and the flash of crystal. Candles guttering on the high altar; vaults dim with incense. Melancholy ripples on the Grand Canal. The dome of the Salute floats on the fog, suffused with the scent of the open sea. Confined to the attics of her palazzo, the Contessa lifts open a cedarwood chest. Inside is a blur of shimmering silk.
Palazzo Centauro is one of five home fragrances from the Profumi Luchino collection, featuring artwork designed by artist Luke Edward Hall. The woody notes with pleasant hints of incense evoke the atmosphere of sumptuous Venetian palaces. Apart from the two porcelain scented candles , the Palazzo Centauro line includes a sculpture in classical style.A bonafide designer candle holder depicting the likeness of the young Ganimede.

Scent Family: WOODY, INCENSE 
Top Note: ITALIAN BERGAMOT 
Heart Note: OLIBANUM, ELEMI 
Base Note: CEDARWOOD , BIRCH TAR, PATCHOULI 
PALAZZO CENTAURO FRAGRANCE / FILTERS
DISCOVER OTHER PRODUCTS INSPIRED BY THE FRAGRANCE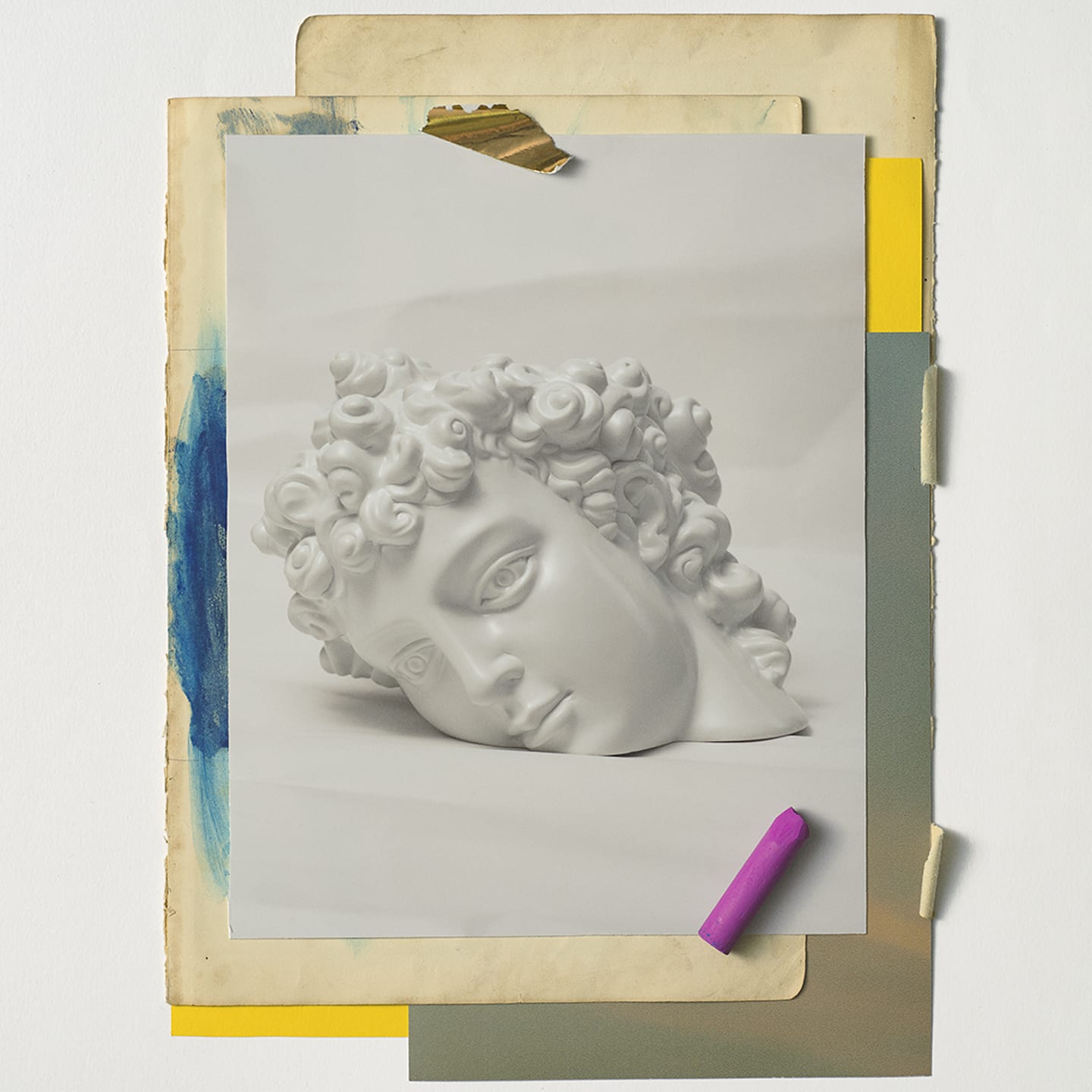 Ganymede Sculpture, Designer Candle Holder
A sleepy head touched by the sunlight reflecting off the Grand Canal. It is the fragment of a statue - a young man masterfully modeled by unknown hands - discovered inside Palazzo Centauro, a place made impenetrable by the shadows chasing after each other in a game of light and darkness. He climbs the stairs, the silence occupying every floor of the building is broken by external sounds, by the life flowing all the while among the canals. His footfalls are soft as he passes through all the rooms. His long cloak is cut by the rays of light that penetrate through the dark windows, like the strong scent of incense that lingers in the dimness of every corner. Scented porcelain candles have been placed in marble niches to illuminate the furnishings and to drive away the dampness. The light reveals a chest that hasn't yet been opened. It is here that he unearths the candle holder.