COMPLIMENTARY SHIPPING THROUGHOUT DECEMBER
Porcelain crafted in Manifattura Ginori – Italy
Shop now to get your gifts in time for the Holidays: discover our Gift Selection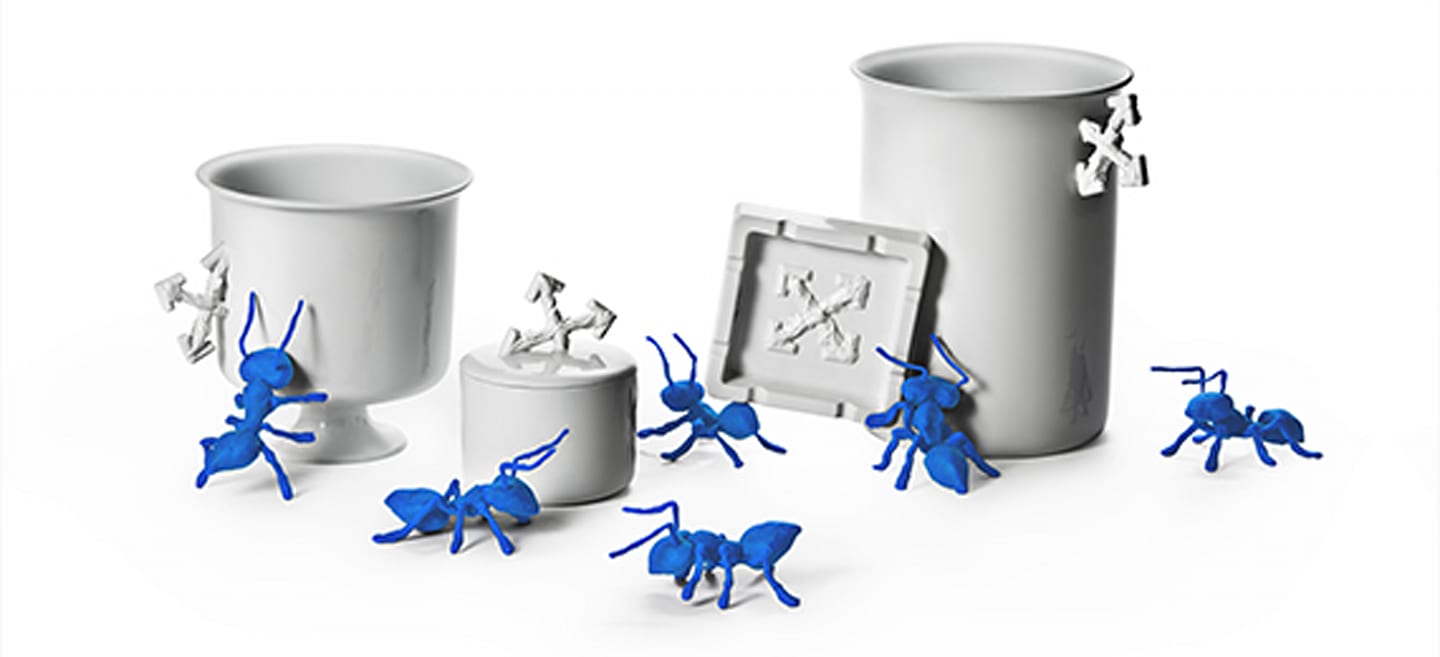 Discover the Off-White collection by Ginori
Off-White c/o Virgil Abloh™ is an Italian luxury apparel company that was founded in 2013 by American creator and designer Virgil Abloh.
Virgil established Off-White™ – a name that signifies that sort of grey halo between white and black – as a space for his continuous creative experimentation, which combines fashion with streetwear, art, music and design. In fact, Off-White™ collaborations do not end with the world of fashion, but extend beyond from Nike to Mercedes, from Ikea to Heron Preston.
Off-White c/o Virgil Abloh™ engaged with Ginori 1735 in a limited home collaboration out of which a stunning collection emerged that combines the refined traits of high-end design with the fresher and grittier elements of street culture.
And so, the traditional shapes of the Antico Doccia Ginori line, born in the mid-eighteenth century and inspired by Florentine silver smithery of the late baroque period, meet the avant-garde aesthetic of Off-White™ and give shape to a table service of plates, teapots, cups and saucers all in porcelain and all invariably marked by the contrast between white and black.
OFF-WHITE™ x GINORI 1735 / FILTERS
The new Off-White collection has arrived